7 Common HVAC Problems During the Winter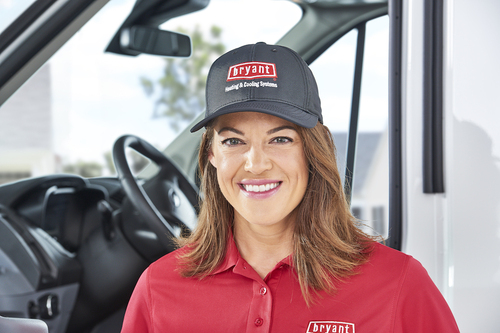 Are some rooms in your home colder than others?
Are your energy bills through the roof?
Want to keep your home safe and comfortable all winter long?
These issues can plague homeowners all winter long:
Frozen pipes: Living in Michigan you come to expect the colder temperatures 6 months out of the year, but are you prepared when your pipes freeze? Frozen pipes can even burst, leading to even bigger problems.
Uneven air flow and temperature: Some rooms can feel colder than others because of uneven airflow. Keep in mind that the problem could be cracks in your windowsills or doorways, as well as issues with your ductwork.
Malfunctioning heat pump: Exterior heat pumps can fail to defrost during chilly snowfalls and icy winds, potentially causing damage to your fan motor and block coils.
Dirty filters: Filters trap dirt and dust and other debris. You should change your filter regularly to maintain airflow.
Broken thermostat: Sometimes hardware goes bad and you need to install a new thermostat. Newer thermostats will help your home be more energy efficient and save you money.
Faulty pilot light: When pilot lights fail they're often dirty or have a damaged flame sensor that needs to be replaced.
Carbon monoxide Leaks: This can be caused by rusted or cracked heat exchangers. Get your heat exchanger inspected to avoid future problems and health hazards.
Keep Your Furnace Running at Peak Performance
Don't let HVAC problems give you the winter blues, the last thing you need during a cold winter is to find out you need to repair your HVAC system. Keep everything running at peak performance by following these steps:
Remove window units: If you have any window units, you should take them out and store them inside. A common mistake homeowners make is leaving window units installed throughout the winter. They will last longer if you store them inside until they're ready to be used again.
Clean the unit: If you've got a unit outside your home, clean it. Remove leaves and debris that have gotten trapped inside through the summer and fall.
Get a cover: A cover for your outdoor unit will keep it protected over the winter. A tarp can be used temporarily until you purchase a more secure and permanent cover.
Change your air filter: Your filter should be replaced every 3-4 months, which will prevent it from becoming clogged and making your system work harder.
Schedule your inspection and service with CMR!
Schedule a Check Up on Your HVAC System Today with the Experts at CMR Mechanical
If you haven't had your HVAC system inspected in a while, scheduling a tune up may be a good idea. Having equipment cleaned and maintained is important to help your system last as long as possible and work efficiently.
CMR Mechanical's trained technicians specialize in checking the health of residential heating and cooling systems and providing services to improve the system's efficiency. Give us a call at (734) 424-1560 to schedule an inspection of your HVAC system and furnace in Ann Arbor.