Types of Home Cooling Systems: What's The Best Solution?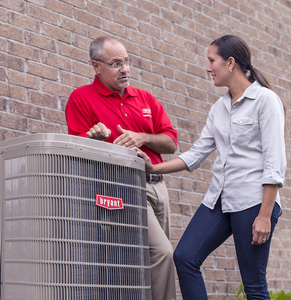 Not sure what type of home cooling system is best for your home? Considering a new cooling system or air conditioner in Ann Arbor? Interested in learning more about different kinds of home cooling systems to help you make the smart choice?
You might think your only options during warmer months are cranking the A/C or sweating it out, but the truth is there are many efficient options for living comfortably in your home while outside temperatures soar.
Check out a list of four effective types of cooling systems you should consider:
Fans and Ventilation
This is definitely your most energy efficient option, utilizing natural breezes, well-placed fans, and other types of ventilation. Temperatures you might find stifling in a house with still air can be surprising comfortable with a little bit of a breeze from a fan or window. The key to making this type of cooling system work is taking advantage of cool temperatures in the morning, evening, and night and keeping the heat out in the afternoon.
Central Air Conditioning
For many of us, this is the tried and true cooling system of choice, but you might be surprised to know many central air conditioning systems are less than efficient. Depending on the condition of your ductwork, you could be losing significant energy as cool air moves through the ducts. Units have also dramatically increased efficiency in recent years, meaning your older AC could be costing more than you think. If you already have ducts throughout your home, upgrading your air conditioner in Ann Arbor could be a great choice.
Window and Ductless Mini-Split Air Conditioners
These cooling systems have the same basic cooling technology as central AC, but deliver cool air without ductwork, which makes them more efficient. If you go with a window unit, you're making a smaller initial investment, but you're going to lose the usability of your windows. Mini-Split ACs don't require a window, making them more versatile and more aesthetically appealing, but more expensive. If you don't already have ductwork in your home, these cooling systems can be a wise investment.
Radiant and Evaporative Cooling
These cooling systems operate differently than central AC, relying on dry air pulled from the environment. Though they tend to be more efficient and less expensive than central AC, a Midwest climate is not ideal for operation. Evaporative coolers literally evaporate water in the air to cool with incredible efficiency. Radiant cooling relies on panels at the ceiling or flooring to absorb heat in the room. It requires a delicate balance and isn't a proper solution beyond the Southwest.
Whatever type of cooling system you choose, the key to efficient cooling is minimizing the temperature climb in your house. You can do this easily in your home by blocking light from entering your house during the day, utilizing cool air at night and in the early mornings, venting the kitchen when cooking and the bathroom when bathing, etc. These efforts will also minimize stress on your cooling systems to help them last longer!
If you have questions about your options for a cooling system or air conditioner in Ann Arbor, give us a call today. We are standing by with solutions to maximize the comfort in your home!