Are you in need of emergency furnace repair in Ann Arbor?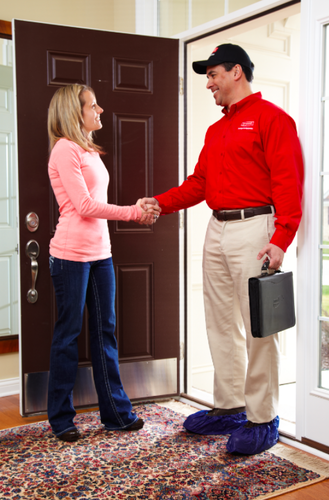 It's cold, it's the dead of winter, and you wake up in the middle of the night and you're freezing – what do you do?
Before you worry about needing emergency heating repairs or an expensive new furnace, there are some quick troubleshooting steps we recommend you take before giving us a call.
At CMR Mechanical we're a locally owned, operated, and licensed heating and cooling contractor serving the greater Ann Arbor, Dexter, Chelsea and southeast Michigan area. From routine heating and cooling maintenance and repairs to new furnace installations, we'll work to keep you warm in the winter and cool in the summer.
1: Does your thermostat have batteries?
The thermostat battery is an easy thing to forget about and most folks don't change it often enough. So, when you think your furnace is out of commission and needs immediate repair – it may just need new batteries and your furnace will fire right back up again.
2: Are you only getting a little bit of heat?
If you're not enjoying a steady stream of warm air or if it sounds like your furnace is straining to push air through your home, it may be something as simple as changing your filter. Ideally filters should be changed every 4-6 months, however, if you have pets or have been running your furnace more than normal, your filter may need to be changed every 2-3 months.
3: Have you tried resetting your circuit breaker?
Most furnaces are tied to their own fuse on your breaker box. If it trips, it's very easy to miss since nothing else in your home may be off. Double check by toggling the switch back and forth and make sure it stays in the on position. If your furnace fires right up, great! If not, it may be time to give us a call.
Professional Furnace Repair in Ann Arbor, Dexter, Chelsea
At CMR Mechanical, we're your local heating and cooling specialists. Located in Dexter and serving Ann Arbor and the surrounding areas, our trained and experienced technicians will promptly diagnose your furnace trouble and let know of any necessary repairs or if you need a replacement.
If it's bitter cold out and you're in need of a furnace repair for your Ann Arbor home, give us a call at 734-424-1460, we're available any time 24 hours a day to take your call!