New Furnace Installation Cost: What's a Fair Price?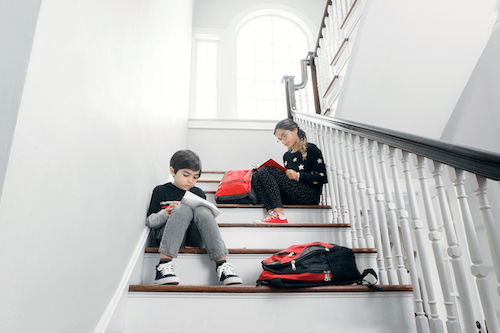 Is your contractor giving you a fair price?
Are you wondering if your quote is too high?
Are you getting the most out of your estimate?
There are many factors that can affect your new furnace installation cost. Which factors are important? Believe it or not, the largest factor that will affect your furnace cost is not the AFUE rating or other features, but the brand of furnace that you choose.
According to Home Advisor, "the national average cost of furnace replacement is $3,862, with most homeowners spending between $2,236 and $5,488." However, depending on which type of furnace fits your needs, your cost may vary.
If you need help figuring out the best system for your budget and needs, we have the experience, knowledge, and skills necessary to service and repair all brands of HVAC systems for heating and cooling in Ann Arbor.
Imagine having the home of your dreams! How would you like to personalize your space? Almost anything is possible! Your heating system can be customized to fit your every need and desire.
Frequently Asked Questions
How much is too much to spend on a furnace installation?
If your quote is more than the national average cost people pay for a heating and cooling installation, then the cost may be too high. The best way to know if it's too high is to discuss it in detail with a knowledgeable contractor.
What should I be paying attention to in my installation quote?
Your estimate should be itemized to show you everything that's included. Does it include a satisfaction guarantee? Make sure you read the fine print!
Why should you pick a local contractor?
If your contractor lives and works in your area, he or she is more likely to be invested in the wellbeing of the community. Contractors who are committed local residents are probably much more likely to care about their reputation in the community, so chances are they'll care enough to do a better job on your installation. They're also more likely to answer your call if your system has trouble at night, on a weekend, or on a holiday.
Convenient Financing Options Available
90 or 180 days same as cash*
Immediate credit upon approval
Easy, quick application process
MasterCard, Visa & American Express accepted
* No payment or interest if paid within specified time period.
We also offer the ability to pay your CMR Mechanical invoices online via credit card. This is an easy payment option for our customers because it can save you a trip to the post office!
100% Satisfaction Guaranteed: Heating and Cooling Your Ann Arbor Home
Call us today at 734-424-9555 to schedule an appointment. We'll measure your home and survey your needs to recommend the correct system for heating and cooling your Ann Arbor home to maximize your comfort. We have a commitment to providing you excellent service. In fact, we put our 100% Satisfaction Guarantee for equipment and all services in writing!