Have You Cleaned Your Air Vents Recently?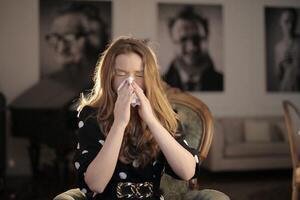 Do you suffer from spring and summer allergies?
Do you want the air in your home to be clean?
One of the best ways to ensure the air in your home is clean is to clean your air vents! The ducts in your home contain millions of dust particles, pollen particles, and other allergens. Keeping your air vents clean will help keep those particles from spreading throughout your home and will also save you money on your air conditioning bill!
To clean your air vents, here's what you'll need to do:
Turn off your HVAC system: Both your furnace and air conditioner should be off before you start cleaning.
Remove the vents: Your air ducts cover can easily be unscrewed from the wall if they can't be pulled off.
Vacuum the ducts: Use a high-powered vacuum and vacuum the ducts as much as possible. You can rent a vacuum for this if you don't have one at home - a standard household vacuum probably isn't powerful enough to deeply clean the crevices of the ducts. If you want a full, detailed cleaning, consider hiring a professional to do the job!
Clean your vents: You can either soak your vents in warm, soapy water or use a brush to clean the grates thoroughly. If you decide to soak them, make sure not to leave them soaking for more than 15 minutes so they don't rust. Dry them off once you're done cleaning.
Put your vents back on and restart your system: Putting your vents on should be as easy as taking them off. Once this is done, your HVAC system is ready for action!
Improve the Air Quality in your Ann Arbor home!
Spring and early summer tune-ups have a big payoff. Cleaning your AC components will help your unit run more efficiently, which will save you money all summer long. Performing regular maintenance can help you avoid expensive repairs. Schedule your appointment with our technicians today!
"Excellent, friendly service! They displayed excellent communication by calling me to ask if I was satisfied with their service. I am extremely satisfied"
- Scott M.., Ann Arbor, MI
Give us a call today to discuss your heating and cooling needs or for more questions about the air quality in your Ann Arbor home.