Keep Your Air Clean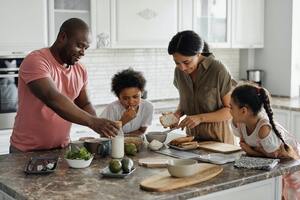 Are you worried about COVID-19 in your home or business?
Want peace of mind for your family or your employees?
With the recent emergence of the Omicron variant, COVID-19 is back at the forefront of people's minds. The RGF® Environmental Group, Inc., a leading environmental design and manufacturing company, has released the results of a third-party study that reveal REME HALO® efficacy of 99.9% against the COVID-19 virus. This device was found to be effective in combating the COVID-19 virus. It's a valuable solution to immediately improve the indoor air quality of residential and commercial spaces and protect occupants against exposure to the SARS-CoV-2 virus.
The REME HALO® active air purification system testing showed the SARS-CoV-2 virus was significantly neutralized within occupied space, reducing the risk of person-to-person infection by respiratory particles and aerosols. The REME HALO® is an "active" solution that neutralizes SARS-CoV-2 within occupied space, reducing or eliminating the travel of virus particles through the HVAC system filters or UV air purification systems. The studies are ongoing.
Every time a hydro peroxide molecule comes into contact with contaminants, it quickly breaks them down and destroys them, restoring the air to its clean, natural state. The system also uses positive and negative ions to charge the air, causing dust, dander and pollen to stick together, making your existing air filter equipment more efficient at capturing these particles.
"From restaurants to schools and places of business, RGF's REME HALO® is a tested and proven solution that provides the peace of mind needed to get America back to work," says Ron Fink, CEO, RGF® Environmental Group, Inc.
Purify the Air You Breath for Years to Come!
We're an authorized installer of RGF products and can be reached at 734-424-1560. We'll measure your home and survey your needs to recommend the appropriate indoor air quality filtration system for your furnace to maximize your comfort. We're committed to providing you excellent service. In fact, we put our 100% Satisfaction Guarantee for equipment and all services in writing! Contact us today to get started!