How Your Heating and Cooling Systems Interact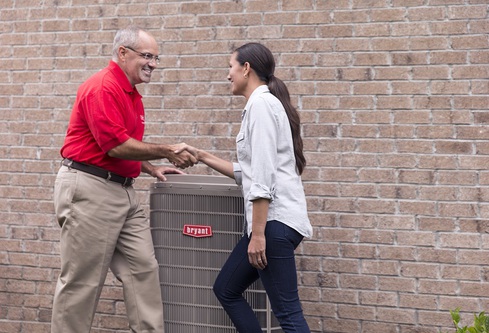 Enjoy the benefits of having heating and cooling systems but not sure how they work or interact? Trying to learn more about how your appliances heat and cool your home? Looking for the kind of information that might make you a more confident homeowner?
Heating and cooling systems are modern comforts many of us would not like to live without. But as much as we rely on them, we don't often give much thought to how they work. Maybe it's because so much of the system is out of sight and out of mind, or maybe we think it will be too complicated to really understand.
With a little knowledge about your heating and cooling systems and how they interact, you can feel more confident in your home. If an issue ever comes up, you'll have a better idea how to address it!
As service providers in heating and cooling in Ann Arbor, we have the information you're searching for! Check out the facts below about how your heating and cooling systems interact.
Ducts
Your furnace and air conditioner rely on the same ducts to circulate warmed or cooled air in your home. Depending on which system is running, vents then deliver the warm or cool air. Return vents pull air from the house into your heating and cooling system to be conditioned and circulated out again. Issues such as leaky ducts significantly impact heating and cooling system efficiency and will cause them to work overtime to bring the house to temperature.
Filter
Hot or cold, all the air in your home circulates through the air filter or filters in your HVAC system. The filter's function is to let clean air pass, but trap allergens, bacteria, and other particles. Cleaner air benefits you and your HVAC system, as well as, preventing a buildup of dust and grime on crucial components. To keep your home clean and fresh and your HVAC system efficient, filters should be changed according to the manufacturer instructions.
Fan
Vital for pushing the air to circulate through your house, a fan is another shared component of your heating and cooling systems. You may hear it referred to as a furnace fan, but the fan will also kick on with the cooling system to circulate cool air in the house. The fan is typically part of the furnace unit, so a new air conditioner might not work as well as you would expect if paired with an older furnace.
Thermostat
The main control panel for heating and cooling systems, the thermostat, is the final shared component. Ranging from simple, manual temperature adjustments to Wi-Fi enabled gadgets, there's a thermostat option to suit any need. To optimize system efficiencies, programmable thermostats are highly recommended.
For homeowners, this foundation of knowledge about how your heating and cooling systems interact can come in handy. You'll have the upper hand when it comes diagnosing problems and maximizing the use of your HVAC system!
For more information about heating and cooling in Ann Arbor, give us a call. CMR Mechanical prides itself on honest, quality service. Call today!