Should You Really Have Your HVAC Serviced Every Year?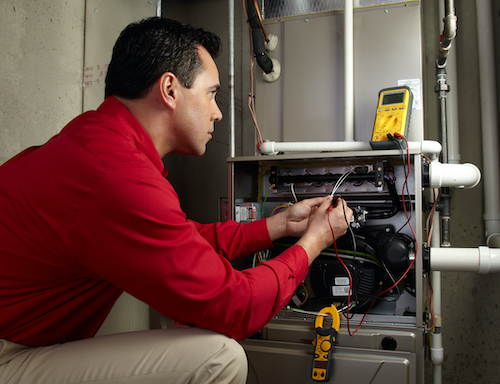 Should your HVAC system be serviced even if you're not having any problems?
Yes!
The do-it-yourselfers out there might watch a couple of YouTube videos and feel confident in doing maintenance checks. However, to ensure your system maintains running at peak performance, you should call the experts at CMR Mechanical!
As it runs, your HVAC system accumulates dust and dirt that affect parts like the condensing coils and air filters. Left unchecked, this buildup can cause your system to lose 5 percent or more of its operating efficiency each year.
What Does it Mean to be a Bryant Factory Authorized Dealer?
When choosing a heating and cooling system, look for the Bryant Factory Authorized dealer symbol, which means your dealer has met our highest standards for superior skills, service, and a promise of 100% satisfaction guaranteed.
Our heating and cooling contractors in Ann Arbor are held to the highest heating and cooling standard. We're the best because we have to be the best! Read some of our client success stores below. We hope you choose the right contractor to suit your needs. That's us!
Our Customers Say it Best:
These are not fabricated reviews. These are real Google reviews from real customers!
"Our 1950 house didn't have central air conditioning. Once we decided to remedy the situation, Andy Bobo from CMR promptly came out and conducted an estimate. He scheduled install within a week and was very responsive (even texting me directly with updates).

During the installation, the power went out for the whole neighborhood. This meant they couldn't complete the job...on the hottest day on record this summer! Andy called me immediately and told me to text him when the power came on. When the power came back-he sent someone, after hours, to complete the job within an hour!

We would definitely recommend CMR. All their employees were professional and kind. Great customer service and results. Thank you!"
Laura, Google Review
"It was 19 degrees outside.
It was 9:00 PM on a Friday.
I left a message on the 24-hour emergency line - Eric got back to me within 20 minutes and he was on-site an hour later. He repaired the boiler within 30 minutes."
Zvi, Google Review
Our Experts on Heating and Cooling in Ann Arbor Work for You!
Creating a comfortable and healthy home for your family is our top priority. It can be a challenge to find highly trained specialists with moral and ethical values but, at CMR Mechanical, we protect your home before, during, and after installation! Heating and cooling Ann Arbor homes is what we do best, and we're here to make YOU happy!
Do you want to keep your air conditioner and furnace running as efficiently as possible? Do you want to lower your electric bills? Want to improve the air quality in your home?
If you answered, "Yes" to any of the above questions, contact us today! You can arrange an appointment for one of our experienced technicians to visit your home to evaluate your heating, cooling and air purification needs. We're happy to install your new HVAC system today!