Is Heating Your Ann Arbor Home a Constant Struggle?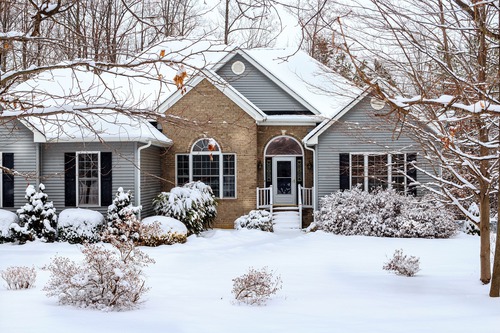 Are you looking to save on heating your Ann Arbor home this winter?
Is your current heating system performing efficiently as possible?
Do you think your home would benefit from a new furnace?
According to Energy.gov, there are a few things to think about before automatically assuming you need to install a new furnace. Try these ideas first:
1. Cover drafty windows
2. Adjust your thermostat
3. Find and seal leaks
4. Maintain your heating systems
5. Reduce heat loss from your fireplace
6. Replace heating and cooling system
Savings on Heating Your Ann Arbor Home With an Efficient Furnace
Still convinced you need your furnace replaced? Today's highly efficient furnaces have an efficiency rate of up to 97%, which means that for every dollar you spend on fuel costs, 97% turns into heat for your home. Compared to older, less efficient furnaces that are often only 65% efficient, installing a 97% efficient furnace could return 32% of the cost of fuel BACK TO YOU, giving you that much more heat for you and your family!
Knowledgeable Contractors for Heating Your Ann Arbor Home
At CMR Mechanical, we provide ongoing training for our service technicians. Our techs are factory trained and qualified on virtually all brands of heating and cooling equipment and indoor air quality. We'll never try to sell you a system or upgrade that you don't need. We'll explain the problem if one exists, and help you understand how it should be repaired.
In addition, if your furnace doesn't need to be repaired but you want to upgrade, we can make those recommendations as well. If you're looking for ways to increase your energy efficiency, reduce fuel consumption, or help your home stay comfortable all year round, we can help!
Plan Ahead For Replacing Your Furnace
The absolute worst time for you to replace your furnace is in the dead of winter when it's below zero, and your old furnace just broke down. You don't want your house and family freezing cold for the day it takes to do the replacement! That's why you should plan ahead and replace your old inefficient furnace when the weather's warm. Our expert furnaces installers based in Ann Arbor are ready to install your furnace now anywhere in the Ann Arbor, Dexter or Chelsea area.
Call us today at 734-424-9555 to schedule an appointment. We'll measure your home and survey your needs for heating your Ann Arbor home to recommend the correct solutions to maximize your comfort!