Questions First-Time HVAC Purchasers Must Ask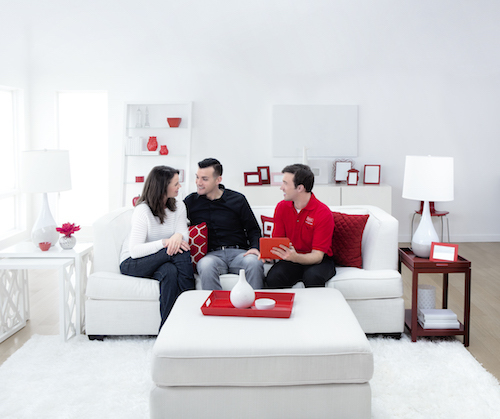 Preparing to buy your first HVAC? Know what questions you need to ask about a new system for cooling and heating your Ann Arbor home? Want to be well-prepared when you talk to contractors and compare models for your new system?
Because it's such a significant investment, purchasing a new HVAC system can be intimidating for any homeowner. And when you're a first-time purchaser, you might feel even less confident. But preparing yourself to make a smart choice doesn't have to be complicated.
You can make shopping for a new system a breeze if you arm yourself with a few questions to ask the experts in cooling and heating in Ann Arbor. Take a look at our list of top questions to get ready for your purchase.
Is the estimate free? Be sure you're not getting charged for the estimate at any time during the process. It's always smart to ask this question, so a charge for an estimate, assessment, or first visit might come as a surprise when you get your final bill.
What system size do I need? Determining system size is crucial to getting a HVAC system that runs well and efficiently. When you ask about the size for your new system, make sure you get a specific answer and that the estimator tells you how the size is determined. Your house should be measured to determine the correct size rather than just getting the same size that's already installed.
How efficient should my system be? More efficient systems will save energy and money each month but cost more upfront. The expert opinion of your estimator can help you decide where to put your money.
What rebates and credits are available? If you're interested in a more efficient HVAC, you can likely get a rebate or tax credit to help with the overall cost. Getting the lowdown on these options can help you make a better decision.
What kind of thermostat do I need? Asking about thermostat compatibility and recommendations can help you get the most of your new HVAC when the time comes. A programmable thermostat or smart thermostat helps your system run more efficiently which saves you money and extends the life of your equipment. But not every model of thermostat works with every HVAC system.
What filter do I need? Filters affect your air quality and system efficiency, so it's important to know what kind of filters your new system uses. If you have allergies or asthma, having a specific kind of filter may be important to you and your health, so be sure to ask about that, too!
What are my financing options? If you're not ready to make your purchase in full, you'll need to learn about financing options on equipment and/or service ahead of time to decide if it works for you and your budget. Financing through a contractor or manufacturer is usually a smart move because you can get an extended interest-free window.
What is the warranty on equipment and service? It's important to know that parts and labor are backed before you invest in an HVAC. A warranty gives you peace of mind by knowing you're covered if something goes wrong and speaks to the quality of your product and service.
What are my options for maintenance? If you go with heating and cooling experts for your installation, you'll want to ask about their service packages and plans. Having regular maintenance on your system will save you money long-term, so it's smart to enroll early.
What is the installation time frame? Even after you pick the perfect system, there are still questions to be answered. You want to know when the contractor can get to your installation and how long the installation will take when the time comes.
Ask professionals in cooling and heating Ann Arbor your questions about a new HVAC today!
At CMR Mechanical, we're ready to answer your questions about investing in a new HVAC. We know this is a big purchase. But you'll feel more comfortable when you get the answers to your biggest questions. And remember that with us, your satisfaction is 100% guaranteed. Give us a call today.