Why is My Air Conditioner Blowing Hot Air?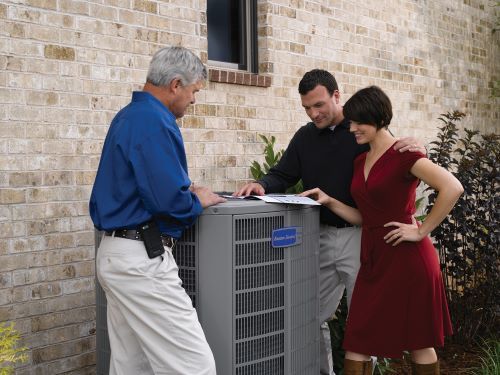 "What's wrong with my air conditioner if it's blowing hot air? What could be causing it? Is it a good idea to attempt to fix it yourself?"
These are common questions people ask when they run into an issue like this. The problem could be an easy fix – if you just need a new filter, for example – however, there could be a bigger problem lurking. You may need to consult an expert HVAC technician. If you're in Ann Arbor, Michigan, we'd love to help!
Some of the most common reasons air conditioners blow warm air include:
Dirty air filter - When your system's filter is dirty, the air conditioner can't properly move air through the system. This strains your blower and can cause your AC to blow warm.
Frozen evaporator coils - An air conditioner's evaporator coils extract heat from your home's air to start the cooling process, producing condensation. When moisture collects on your evaporator coils, they may freeze, preventing heat transfer.
Thermostat settings errors – Check your thermostat settings! Ensure your fan is on auto and the "cool" setting is selected.
Lack of electricity to the outside unit - If the power supply to your home's outdoor unit is interrupted, the evaporator fan won't run. Ensure that your outdoor unit has power. Check your electrical panel to verify the breaker has not tripped; reset it if needed.
Refrigerant leak - When refrigerant escapes your system because of a leak, the air conditioner doesn't have the proper charge needed to complete its cooling cycles. Refrigerant leaks must be corrected by a licensed HVAC technician with the proper certifications for refrigerant handling. Other signs that point to a refrigerant leak include:
Frozen evaporator coils
Hissing noises from air conditioner components
Higher electric bills without explanation
Call CMR Mechanical to Keep Your AC Running This Summer!
Air conditioner blowing hot air? Cleaning your AC components will help your unit run more efficiently, which will save you money all summer long. Performing regular maintenance can help you avoid expensive repairs. Schedule your appointment with our technicians today!
"CMR employees were professional, prompt, clean, conscientious, friendly and a pleasure to work with. I recommend them highly!"
- Carola G., Saline, MI
Give us a call today to discuss your heating and cooling needs or for more questions about the air conditioner in your Ann Arbor home.