How to Compare Home Heating Systems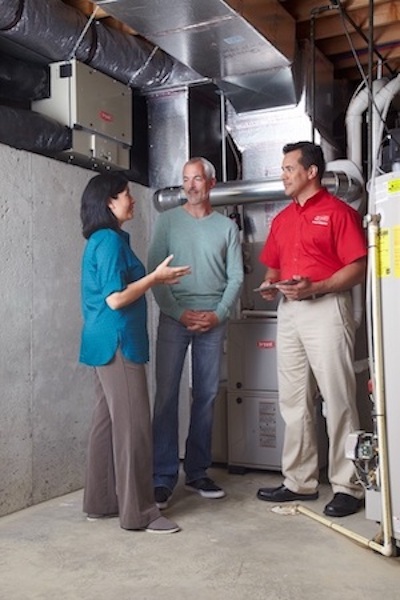 Do you have high energy bills?
Do you have hot or cold spots in your home?
Are you debating about which heating and cooling system is best for your home?
There are many different systems to choose from, but how to you decide? Do you have a 100-year old home? Do you have hot or cold spots? Is your home drafty?
At CMR Mechanical, we can help you make an educated decision when it comes to heating and cooling your home. We're the experts in all things heating and cooling in Ann Arbor. Let's take a look at the options for heating and cooling your Ann Arbor home:
1. Forced Air
Advantages
It's cheap to install and repair.
It heats your home quickly.
Disadvantages
Many models are not energy-efficient.
May move air loudly and distribute airborne contaminants.
2. Ductless
Advantages
Helps decrease your energy bill costs.
Improve cold or hot spots in your home.
Multi-stage filtration system removes toxins that cause allergy and asthma symptoms.
Disadvantages
Potentially can be expensive to install.
3. Boilers
Advantages
They are energy-efficient.
They are quiet.
Disadvantages
They often distribute heat unevenly.
4. Radiant Flooring
Advantages
It heats rooms evenly.
These systems are easy to pair with solar systems, geothermal home heating systems, and other types of systems.
Disadvantages
It's often costly to install and repair.
It's not applicable in every home.
Our Customers Say it Best:
These are not fabricated reviews. These are real Google reviews from real customers!
"Our 1950 house didn't have central air conditioning. Once we decided to remedy the situation, Andy Bobo from CMR promptly came out and conducted an estimate. He scheduled install within a week and was very responsive (even texting me directly with updates).

During the installation, the power went out for the whole neighborhood. This meant they couldn't complete the job...on the hottest day on record this summer! Andy called me immediately and told me to text him when the power came on. When the power came back-he sent someone, after hours, to complete the job within an hour!

We would definitely recommend CMR. All their employees were professional and kind. Great customer service and results. Thank you!"
Laura, Ann Arbor
"Andy, the owner and Charlie, the main service guy are an absolute pleasure to work with and extremely honest!!! I have Bryant 90 plus. The furnace was less than 10 years old and they found out that I was having a heat exchanger problem. They were able to replace it under the warranty where another competitor was trying to charge me $700 bucks! These guys are TOP SHELF!!!"
Jack, Ann Arbor
Still Have More Questions? We Have Answers!
We recommend downloading our Buyer's Guide; "HVAC Buying Tips Everyone Wants to Know." It will help guide you in the buying process and let you know what you should consider when installing anything from air purifiers to air conditioners to generators and beyond! We can help you make an educated decision.
Our Buyer's Guide is completely free! All you need is a valid email address to receive the guide and it will be sent to you to download.
Local, Family Owned and Licensed Company for Heating and Cooling in Ann Arbor: We Treat You Like Family!
Our motto: We will regard you, your family and your home with the utmost respect. Our highly-qualified technicians are punctual and professional. They carry shoe covers and bring a vacuum to ensure that your home remains clean.
All our technicians are highly trained professionals who continue their education through ongoing training, so they stay up to date to assure you the best service available.
Schedule a Consultation for Heating and Cooling Your Ann Arbor Home Today!
If you'd like a free in-home evaluation of your existing system during a $99 Clean & Check Inspection of your home, or any other professional advice about heating and cooling please feel free to contact us at info@cmrmechanical.com or call (734) 424-1560. CMR Mechanical prides itself on honest, quality service!