How to find the best air conditioner installers in Ann Arbor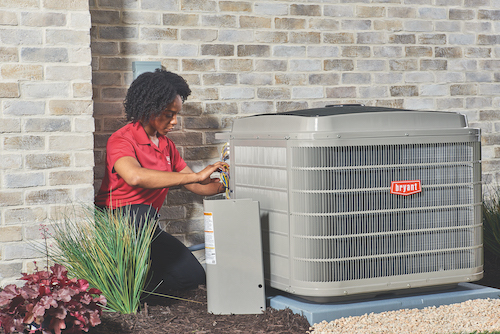 Are you considering updating your air conditioning at home or at your business?
Are you overwhelmed with all the options for an air conditioner in Ann Arbor? Make sure you're prepared with the right questions when asking for an estimate! Doing your research ahead of time to make sure you're finding the best companies will save you a lot of trouble in the long run.
The average consumer isn't an HVAC expert, so starting the search for air conditioning units and companies to do the installation can be intimidating. You want top-quality service by technicians who won't overcharge you.
Consider these questions when you start your search:
What size system do you need?
What brands are offered by the companies you're considering?
Do you need duct work?
How quickly do you need the project to be completed?
Are the technicians certified?
Does this company have a great reputation?
Doing your research ahead of time is important! Asking the right questions will ensure you don't spend a fortune on an air conditioner for your Ann Arbor home that isn't top quality. A great HVAC business will not only be able to answer all your questions, but will be able to advise you on which units and brands you should consider.
Live in or near Ann Arbor? Let CMR Help You Find the Right Air Conditioner for You!
All of our technicians are highly trained professionals who are constantly continuing their education through ongoing training. They stay up to date, assuring you the best service available. We can customize a system to fit your needs, or help you decide on the right system for your home or business.
We recommend downloading our Buyer's Guide; "HVAC Buying Tips Everyone Wants to Know." It will help guide you in the buying process and let you know what you should consider when installing anything from air purifiers to air conditioners to generators and beyond! We can help you make an educated decision.
Our Buyer's Guide is completely free! All you need is a valid email address to provide the guide and it will be sent to you to download.
Don't take our word for it… our customers say it best!
This is not a fabricated review. This is a real Google review from a real customer!
"Our 1950 house did not have central air conditioning, unfortunately. Once we decided to remedy the situation, Andy Bobo from CMR promptly came out and conducted an estimate. He scheduled install within a week and was very responsive (even texting me directly with updates).

During the installation, the power went out for the whole neighborhood. This meant they couldn't complete the job...on the hottest day on record this summer! Andy called me immediately and told me to text him when the power came on. When the power came back-he sent someone, after hours, to complete the job within an hour!

We would definitely recommend CMR. All their employees were professional and kind. Great customer service and results. Thank you!"
Laura, Ann Arbor