How Winter Weather Impacts Your HVAC System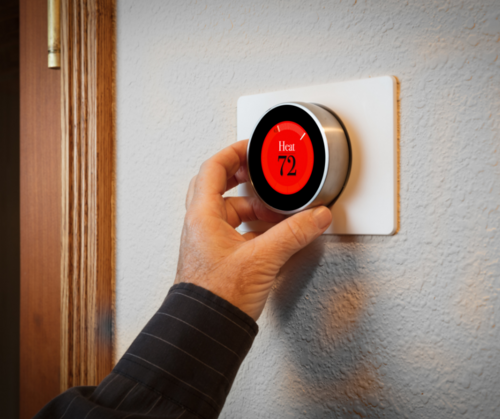 That chill in the air means winter is on its way! Do you have all your winterizing chores complete, or do you need to add a few items to your to-do list?
Consider your HVAC system: are you properly maintaining your system throughout the winter? With the potential of heavy snow and even ice storms in the forecast, are you prepared?
Here are our tips for getting prepared for winter weather:
Keep watch on the snow accumulation on your outdoor AC unit. Even though November-March is typically the season for heating in Ann Arbor, your air conditioner will benefit from being cleared of snow so it can receive proper airflow. This will also prevent any rusting or corrosion.
If your outdoor unit is a heat pump, be extra attentive to snow or ice on and around the system. Any piling of snow or standing water can affect how well your heat pump runs.
When is the last time you checked your furnace exhaust vent? If the exhaust gets, you could face furnace issues, up to and including a total system breakdown.
How Can I Protect my HVAC System During Winter Weather?
There are a few ways you can be proactive and protect your HVAC system during the winter. The first is to have your HVAC serviced every year! A clean-and-check inspection done by professionals will help ensure that you don't have any heating issues this winter.
Other ways you can keep your HVAC running at peak efficiency are:
Monitor your outdoor unit and exhaust pipes
Don't cover your air conditioner
Check/change your furnace filter often
Lastly, know when it's the right time to call for help! If you notice something isn't right with your heating system, a professional can help. It's always best to call the pros to diagnose a potential issue before a breakdown happens!
We Work for You on Residential, Commercial, and Industrial Heating in Ann Arbor
Creating a comfortable and healthy home for your family is our top priority. It can be a challenge to find highly trained specialists with moral and ethical values but, at CMR Mechanical, we protect your home before, during, and after installation!
Do you want to keep your air conditioner and furnace running as efficiently as possible? Do you want to lower your electric bills? Want to improve the air quality in your home?
If you answered, "Yes" to any of the above questions, contact us today! You can arrange an appointment for one of our experienced technicians to visit your home to evaluate your heating needs. Give us a call today to get started!