Why it's Important that HVAC Filters are Cleaned and Maintained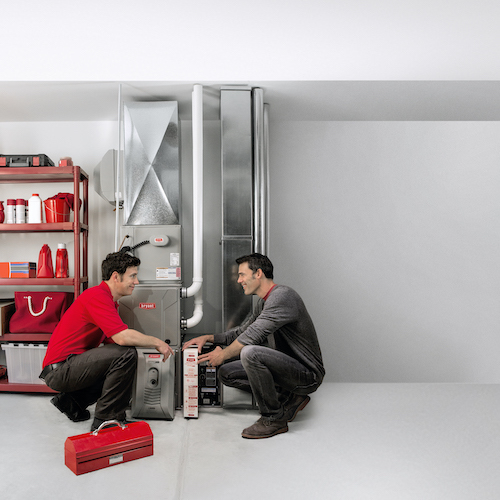 Are you worried about the indoor air quality in your Ann Arbor home?
Is your air filter overdue for a cleaning?
How do you clean your filter?
If you have to buy a new disposable filter, look at the dimensions on the side of your current one so you know what size to buy. It's not a one size fits all device! If your filter fits perfectly, then you should purchase a filter with those same dimensions. Purchasing a filter that's too small or too large can result in gaps that let dirt, dust, and debris through, which can burn out your HVAC system, not to mention cause breathing problems for you and your family.
If you open your access panel and find that the filter in your furnace is washable, there's no need to replace it (unless you want a filter that will trap more particles). The only downside to washable filters is that they are more vulnerable to user error, but they are better for the environment!
Check your air filter regularly, before it causes issues with heating or cooling your home properly. Clogged air filters can release more carbon monoxide and other greenhouse gases into the air you breathe. If you're a seasonal allergy sufferer this is extremely important to check on regularly.
Improve the Indoor Air Quality in Your Ann Arbor Home Today!
We're the experts when it comes to improving the efficiency and indoor air quality of Ann Arbor homes. We'll measure your home and survey your needs to recommend the correct heating and cooling system to maximize your comfort.
Convenient Financing Options Available
90 or 180 days same as cash*
Immediate credit upon approval
Easy, quick application process
MasterCard, Visa & American Express accepted
* No payment or interest if paid within specified time period.
We also offer the ability to pay your CMR Mechanical invoices online via credit card. This is an easy payment option for our customers because it can save you a trip to the post office!
Get Started Today: Schedule Your Appointment
Call us today at 734-424-1560 to schedule an appointment. CMR Mechanical is committed to providing you excellent service. In fact, we put our 100% Satisfaction Guarantee for equipment and all services in writing.