The Benefits of Off-Season Air Conditioning Installation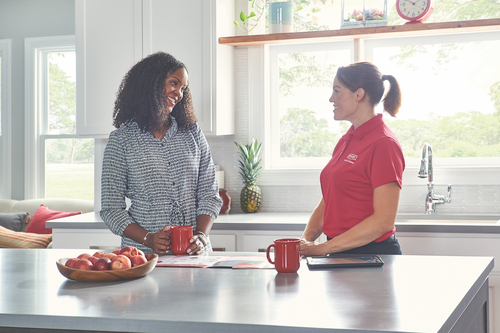 Is your AC getting old?
Want to upgrade your current air conditioning system while the weather isn't too hot?
Replacing your old unit in the cooler months has many benefits, like not worrying about if you'll have AC in the blistering summer heat!
Here are a few benefits to replacing your system in the off-season:
Convenient Scheduling: The off-season typically means less busy schedules for HVAC professionals. As a result, you can expect more flexibility in setting up installation appointments that are convenient for you.
Avoiding Emergency Situations: By installing a new air conditioner during the off-season, you can proactively replace an older or malfunctioning unit before it becomes a critical issue during the sweltering heat of summer.
Lower Humidity: Your AC removes humidity from your home. When you replace your unit in the cooler season, you won't have to worry about humidity seeping into your home, making everyone uncomfortable.
How to Know if Your AC Needs to Be Replaced:
High energy costs
Old age
Unusual sounds
Odors
Check out our article to learn more about deciding when to upgrade your AC unit!
CMR Mechanical Can Replace Your Air Conditioner in Ann Arbor Year-Round
Are you ready to upgrade your cooling system?
If you're considering replacing your air conditioner in Ann Arbor, the fall is a great time to do it. You can get a new, more efficient unit and be prepared for hot weather the next year.
If you're ready for an upgrade, contact our team at (734)424-9555!