Premier Heating in Ann Arbor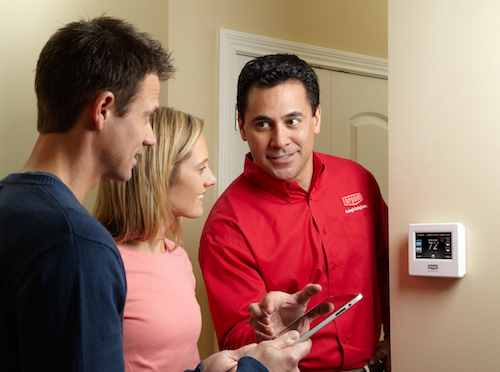 Are you struggling to stay warm?
Does your furnace sometimes blow cold air?
Are you curious about alternative heating methods for your home?
At CMR Mechanical, we love helping Ann Arbor area residents solve their heating troubles. Our technicians can help you choose the right kind of heating system for your space, budget, and comfort.
Ductless heating and cooling systems.
A Mitsubishi ductless system is a terrific way to give you and your family year-round comfort. Because ductless systems are single-room units, they're a great way to maintain your personal comfort during cold winter months and help keep you cool in the summer. They're also a green solution, reducing the building and energy costs common to duct systems.
Heat your home with a gas boiler.
Gas boilers aren't just for large homes or buildings. If you have natural gas, there are several models designed to fit your heating needs. We offer a variety of units that are eco-friendly and cost effective for heating your Ann Arbor home.
Energy efficient geothermal systems.
A geothermal system uses the natural temperature of the ground or underground water around your property to heat your home in the winter and cool during the hot summer.
When you need heating in your Ann Arbor home, trust CMR Mechanical.
Located in Dexter and serving the greater Ann Arbor and Chelsea area, we help people take care of their heating and cooling needs. There are a variety of heating and cooling systems out there. One of our trained technicians will walk you through your options and help you find the unit that takes care of your comfort needs and fits your budget. Whether you're a homeowner, a business owner, or need large-scale industrial equipment – we've got you covered! Give us a call any time day or night at 734-424-1560!