7 Super Important Tips to Prevent Your Pipes From Freezing!
Are your pipes insulated?

Do you feel drafts coming through your windows and doors?

Are you worried that your pipes may freeze this winter?

If you constantly worry that your pipes may freeze, then you should take preventive measures to ensure it doesn't happen to you! Water damage can be devastating, destroying floors, furniture, appliances and personal items. Did you know that homeowner insurance claims average about $4 billion each year?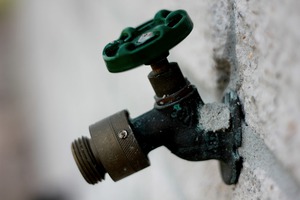 According to the Institute for Business and Home Safety (IBHS), a one-eighth inch (3-millimeter) crack in a pipe can spew out more than 250 gallons of water per day. One of the major reasons why pipes freeze and burst is because of a steady flow of cold air that comes into contact with them.

To help prevent your pipes from freezing:
1. Set the thermostat to at least 55 degrees when you're gone for an extended period
2. Insulate all air leaks with foam or caulk
3. Drain the water from all exterior pipes like garden spigots
4. Install heat tape or pipe sleeves to insulate your plumbing
5. Caulk around windows to seal in heat
6. Place a rolled up towel in front of the opening beneath your doors
7. Set your cold water tap to a very slow drip during the coldest days and nights
Still not sure what to do to prevent freezing pipes? Just ask! We've got the experience, knowledge, and skills necessary to service and repair all brands of HVAC systems for your home or business.
Heating and Cooling in Ann Arbor – 100% Satisfaction Guarantee!
Call us today at 734-424-9555 to schedule an appointment. We'll measure your home and survey your needs to recommend the correct system for heating and cooling your Ann Arbor home to maximize your comfort. CMR Mechanical is committed to providing you excellent service. In fact, we put our 100% Satisfaction Guarantee for equipment and all services in writing.