Office Temperature and Productivity in the Workplace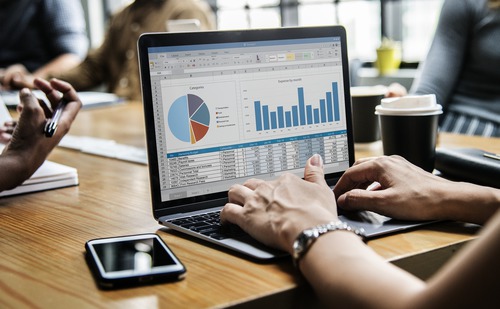 Is your company achieving its goals?
Do you want to boost productivity in your office?
Are your worker's complaining about it being too hot or too cold all the time?
Imagine what your company could do if your workers had the absolute best working environment for productivity. According to IFMA, "the top two complaints from office workers about issues that impact their ability to get work done are being too hot or too cold."
You may be asking yourself, what's really the relationship between temperature and productivity in the workplace? Productivity can suffer when your workers are too hot or too cold because they're distracted, which can lead to mistakes. OSHA recommends a temperature range between 68 and 76 degrees Fahrenheit, and most studies show the highest productivity levels occur with temperatures in the low 70s.
Achieving the ideal temperature for productivity can be tricky. At CMR Mechanical, we recommend:
Fixing possible mechanical issues – Do you have faulty controls? Is the refrigerant leaking? Does your system suffer from clogged or improperly adjusted ductwork?
Investigating your current HVAC design - Within your office you probably have different areas with varying needs for heating and air conditioning. For example, server rooms and overcrowded meeting spaces may need more cooling. Perimeter offices typically need more cooling and heating than the interior ones. Is your HVAC capable of handling these varying requirements?
Don't neglect regular maintenance – Performing regular maintenance can help ensure your system is running in tip-top shape.
Air Conditioning Installation: Customer Success Stories!
These are not fabricated reviews. These are real Google reviews from real customers!
"CMR Mechanical is a great company. Our AC went out during 90-degree weather. Andy came ASAP to give us an estimate on a new unit and brought an industrial strength window AC unit to get us through until the real AC unit could be installed. Their pricing is competitive but even better is that their service is top-notch."
Anne, Ann Arbor
"I had CMR come out on a service call for air conditioning in Ann Arbor. They were very good with communication from the beginning. There was a small hiccup with my system and one of their new technicians but it was handled the right way. Good friendly service."
Fletcher, Ann Arbor
"I'll save you some research - call CMR. CMR is a local, family-owned heating and cooling company that provides high end service with INTEGRITY. They stick to their quote. Their guys show up when they say they will and they do the job right. I can tell you from experience that you can't say that about most heating and cooling companies. Thanks guys!"
Joe, Ann Arbor
Call CMR Mechanical Today for an Air Conditioning Estimate!
If you want to know more about what you can do to boost productivity in your Ann Arbor home or business, give us a call today. With our experience and your satisfaction guaranteed, you can trust us to deliver quality service every time.
For an estimate on new air conditioning in Ann Arbor, give CMR Mechanical a call today!