Simple Tips to Improve Furnace Function!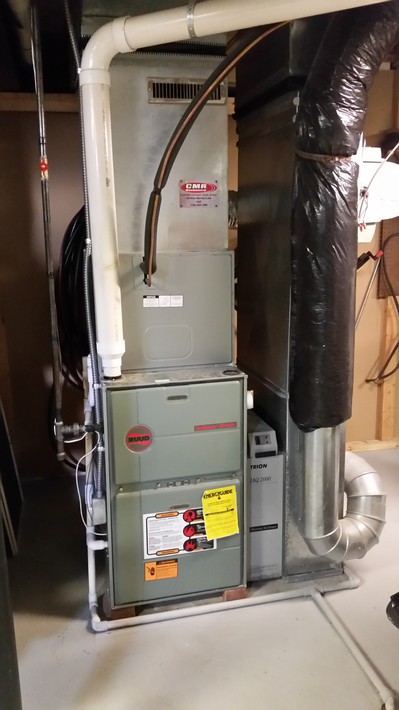 Want to save money on your energy bills?
Do you want to get the most out of your furnace?
Do you want your furnace to last many years without interruptions?
At CMR Mechanical, we want to ensure your furnace is running in tip top shape! We recommend the following simple tips to help improve your furnace function, including:
Use a programmable thermostat – automatically set the times at which your furnace kicks on and off, saving on your heating bills.
Perform safety checks – detect leaks or cracks that can lead to carbon monoxide escaping into your home.
Check the blue flame – If the flame appears yellow, orange, or any color other than blue, your furnace could be producing a toxic combination of gases.
Inspect your ducts and insulation- detect blockages or leaks in your system that could make your furnace work harder.
At CMR Mechanical, we always advise our clients to get their systems checked on a regular basis. If you're unsure about how to maintain your HVAC system, it's important that you hire an experienced technician to keep it performing well. We provide a "$140 Clean and Check Inspection" for homes throughout our service area! It's a great value, because your HVAC will receive proper care and you'll learn how well your system is working.
CMR Mechanical – Your Experts For Furnace Repair in Ann Arbor
If you'd like to add value to your home, we're your guys for furnace repair in Ann Arbor and the surrounding areas! We offer a free in-home evaluation of your existing system. We service and repair residential, commercial and industrial equipment; while specializing in all types of heating and cooling, furnaces, radiant floor heat, refrigeration, water heaters, boilers, and back-up power generators, as well as many other products and services.
Contact us at info@cmrmechanical.com or call (734) 424-9555. We pride ourselves on honest, quality service!