Best Situations to Use Ductless Air Conditioners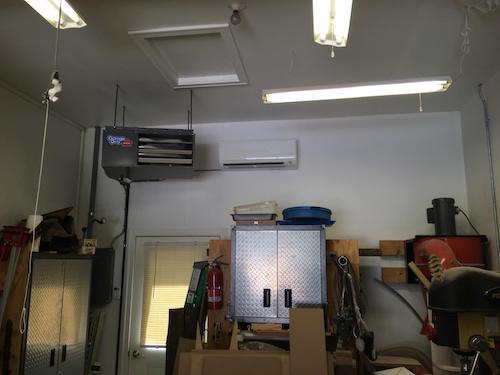 Are you struggling to heat or cool a space?
Are your rooms often drafty?
Want to avoid a complicated process of adding central air conditioning?
Ductless air conditioners differ from conventional options –they run on electricity rather than natural gas. When you're deciding if a ductless air conditioner is a good choice for your Ann Arbor home, there are a few things to consider:
First, what's the square footage of the space you want to install it in? Ductless air conditioners work best in rooms of 1,000 square feet or less. In addition to that, they usually require a room to be well insulated to function at peak performance. When installed correctly in the right kinds of spaces, ductless air conditioners are incredibly efficient, potentially saving you up to 30% on your heating and cooling costs.
Ductless air conditioners are also much easier to install than central air conditioning systems, requiring only a small hole in the wall rather than an entire duct system. This cuts down on air leakage and the need to reconfigure small spaces.
When Ductless Air Conditioners Are a Good Option for Heating & Cooling
It can be tough to understand how to heat or cool a new addition to your home, and the job of re-fitting existing ductwork to accommodate your room is daunting. Ductless air conditioners can be easily added to a room to avoid that complicated process. If you have a garage-turned-gym, a sunroom, or any bonus room, you can make these spaces as comfortable as the rest of your home with a ductless air system.
Additionally, rooms in the house that might need a little more regulation, like rooms that get too hot or cold, can benefit from a ductless air conditioner. Transform uncomfortable rooms to comfortable, welcoming spaces, once again without disrupting an existing system. If your family is always arguing over the thermostat, this could be an excellent solution to meeting everyone's needs by creating personalized cooling zones.
Finally, if you're downsizing or not using some of the rooms in your home, ductless air conditioners can be a great option for saving on your heating and cooling bills. If you're only regulating the rooms you use, there's less energy wasted on spaces not utilized.
Contact CMR Today to Schedule Your Ductless Air Conditioner in Your Ann Arbor Home!
With Michigan's seasonal climate comes the need to regulate our homes. Hot summers and cold winters become unpleasant without the right temperature control. A ductless air conditioner in your Ann Arbor home could be the solution you're looking for. To explore this option further, contact CMR Mechanical and upgrade your home's comfort today!