The Critical Role Temperature Plays in Sleep Quality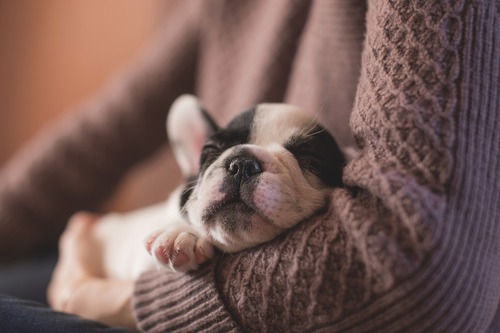 Think your troubled sleep has nothing to do with the thermostat? Is being overly energy conscious taking its toll on your precious sleep? Wondering what the optimal temperature for a refreshing night's sleep really is?
We've all experienced the difficulty of falling asleep in a room that's uncomfortably hot or cold. But did you know that temperature actually plays a critical role in your body's ability to settle into a good night's sleep? It's true! In preparation for sleep, your body temperature actually drops a few degrees. A room that's just the right temperature can help this process happen more effectively for better sleep.
If you've been dialing down the thermostat, but losing sleep this winter, it might be time to fire up the furnace in your Ann Arbor home! As experts in heating and cooling, we have a few tips to get your sleep back on track with comfortable home temperatures.
1. Wear socks to bed: though socks in bed may not sound appealing, cold feet are a huge problem when it comes to drifting peacefully to sleep. The temperature of your feet can be tough to regulate, so you can do your body a favor and pick out some warm socks to wear to bed.
2. Improve your insulation: if your electric bill seems high even with the temp turned low, or if some rooms seem chilly when you turn the heat up, you might have an insulation problem. The fix could also be as simple as laying some extra sheets down in the attic or picking up some insulated curtains.
3. Duct cleaning: a thorough cleaning of your duct work could significantly improve the efficiency of your HVAC. That means lower electric bills, more comfortable temperatures throughout your house, and greater air quality!
4. Furnace inspection: if your electric bills seem to be higher than in previous years, or you find yourself messing with the thermostat more frequently, it might be time to have the furnace inspected to make sure it's running properly. Inspections are especially recommended once your furnace gets around 15 years old and beyond.
5. Programmable thermostat: this is a great tool to use if you're hoping to save money on heating and cooling. You can set different temperatures throughout the day to optimize your HVAC and feel more comfortable. For example, if you're gone most of the day, program the thermostat to a lower temperature to save money, and have it kick back on before you come home! At night, program the temp to drop a few degrees when you're already comfortably asleep.
6. Make small adjustments: if you've been trying to sleep at 60 degrees, but it's just too cold, you don't have to jump all the way to 70. Try turning the temp up 1 or 2 degrees and see how you sleep. A small adjustment could make all the difference!
7. Consider zoned heating and cooling: by heating and cooling your house in zones, you could potentially save lots of money on electricity. At night when you're not using most of the house, those zones can be set low, but you can keep the bedrooms at a cozier temperature. During the day, you can close bedroom doors, and keep the main zones of the house a little warmer.
8. Compensate with lower temps during the day: if your money saving tricks are leaving you too cold at night, turn the temp back up for sleep. Then compensate for the change by turning the temperature down during the day! When you're up and moving around, you might be comfortable at a cooler temperature than you'd expect. If you're out of the house for a few hours, you can drop the temp even more.
Most research suggests a temperature between 60-65 degrees is the most comfortable for most people get a good night's sleep. If you have kids, you probably want to kick your lowest setting up a couple degrees. If you have more questions about comfortable sleep and using your furnace in Ann Arbor this winter, give us a call today.