Why Mitsubishi Electric is The Smart Heating and Cooling Choice!
Planning an upgrade to the HVAC system in your home? Want to know more about ductless heating and cooling in Ann Arbor? Intrigued by what Mitsubishi Electric may have to offer?
When you think of an AC system, you probably imagine the large outdoor cooling unit and vents throughout the house. This system is standard, but it's actually not your only option! Mitsubishi Electric's ductless heating and cooling systems offer distinct advantages over traditional systems that smart consumers are starting to take advantage of more and more.
Check out our top 5 reasons why Mitsubishi Electric is a smart choice for temperature control in your home:
1. Save Energy
Like many families these days, you may be looking for ways to make your household more green and reduce your carbon footprint. Choosing ductless heating and cooling over traditional forced air systems is a great way to maximize efficiency.
By ditching the ducts, you deliver conditioned air directly to your rooms and cut energy loss. The ductless system also allows you to create zones in your house by 2 or more units, meaning you can easily avoid heating and cooling rooms that aren't being used or don't need it.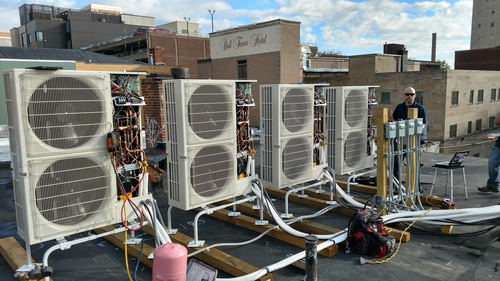 2. Save Money
In case you don't already know, energy saved is also money saved. By significantly boosting the energy efficiency of your heating and cooling unit, you'll also be saving on your monthly electric bills.
If you're installing a system in a home or space that isn't already fitted with a traditional duct system, you'll save a lot of money at the initial installation, too.
Some households may also be eligible for a credit on their taxes the first year they install the ductless system.
3. Be Flexible
The ductless design of Mitsubishi Electric offers flexible heating and cooling solutions other systems can't compete with. Ductless systems don't need a window or vents, so they can be installed almost anywhere from an addition to your house, in condos or apartments, in rooms not heated or cooled efficiently with your current system, or in a whole home that's currently using a forced air system.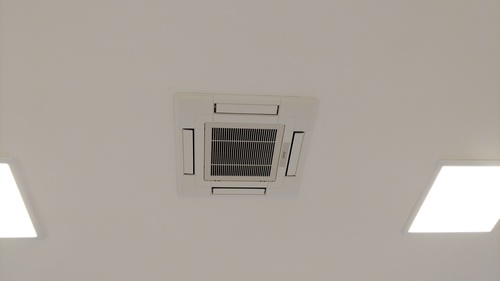 4. Improve Air Quality
If you have sensitive indoor allergies, a conventional forced air system probably won't do you any favors. The buildup of dust and other allergens in the ducts and vents of these systems can result in air quality that's actually worse than outdoor air quality.
Ductless systems don't have the same components to get bogged down with dust and allergens; that alone can be a big improvement. Mitsubishi Electric systems are also equipped with multi-stage filtration which can dramatically improve indoor air quality.
5. Install Easily
On top of the many other benefits, ductless systems are also easy to install. Whether you have an older home that was never fitted with ductwork or you're building something new, ductless systems are a simple and easy solution to execute. The small wall penetrations required to install the units minimize damage, costs, and time associated with installation.
With so many significant benefits, it's no wonder ductless systems are becoming a popular choice to efficiently manage the temperature of anything from a single room, to a new house, to a large building.
If you have questions about ductless heating and cooling in Ann Arbor for your home, give us a call today! We are ready to deliver a customized solution to meet your unique heating and cooling needs.