Smart Ways to Retain Heat This Winter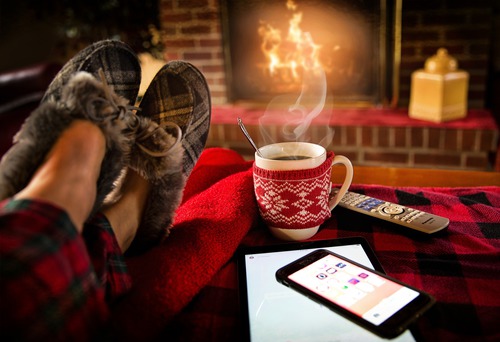 Does your home constantly feel cold?
Are you having a hard time getting warm?
Are you looking for ways to keep your home feeling cozy all winter long?
Maximize the heat in your living space. These simple and inexpensive solutions not only contribute to energy efficiency but also let you maximize heat in your home, including:
Take Advantage of Your Curtains. Leave your curtains open during the day to capture as much free heat as possible. Once nighttime settles in, shut your drapes. This provides an extra layer of insulation to prevent warm air from escaping your home. Your windows should not have leaks or gaps so the heat stays in and the drafts stay out.
Install a Programmable Thermostat. Instead of manually adjusting your thermostat every time you leave your home, it's more practical to install a programmable thermostat to do the job automatically. This allows you to set your preferred temperature during the day while you're at work (since you don't need to keep your home heated while you're away). Setting it lower while you're sleeping and higher at other times can save you up to 20% on your utility bills.
Arrange Your Furniture. If there's any furniture blocking your vents, move it. The same goes for your curtains or hanging clothes. This ensures that every room of your home is getting the most out of your heating system.
Close Doors. When you spend a lot of time in certain areas of your home, close the doors to that room to keep the warmth sealed in. For open spaces, consider using room dividers to limit energy loss.
Save Money on Heating Your Ann Arbor Home This Year
Want to save money this year on your heating bill? Make sure your system is running at peak performance. Our technicians will perform a clean and check inspection on your system. If you're still having doubts about the efficiency of your furnace after your evaluation, you can call and ask your energy provider why your bill is sky high.
Services We Offer at CMR Mechanical:
We service and repair residential, commercial and industrial equipment; while specializing in all types of furnace systems, refrigeration, water heaters, boilers, and back-up power generators, as well as many other products and services including:
Furnace tune-up
Furnace repair
Furnace replacement
Indoor Air Quality check
Programmable thermostats
Knowledgeable Contractors Heating Ann Arbor Homes: Schedule Your Tune-Up Today!
At CMR Mechanical, we provide ongoing training for our service technicians. Our techs are factory trained and qualified on virtually all brands of heating and cooling equipment and indoor air quality. We'll never try to sell you a system or upgrade that you don't need. We'll explain the problem if one exists, and help you understand how it should be repaired.
In addition, if your furnace doesn't need to be repaired but you want to upgrade, we can make those recommendations as well. If you're looking for ways to increase your energy efficiency, reduce fuel consumption, or help your home stay comfortable all year round, we can help!