How the Right Thermostat for your Home Can Save You Money!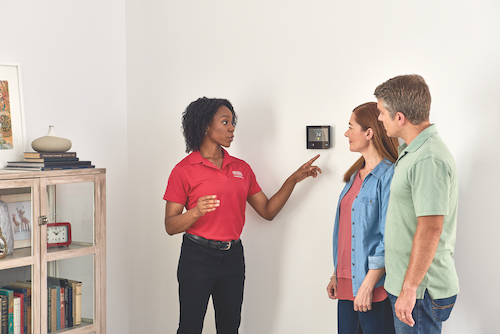 Can a thermostat save you money? The short answer is YES!
Want to find out how and have more money in your wallet?
CMR Mechanical can help you save money this season and live comfortably like never before!
What's the difference between the types of thermostats?
Manual- Typically in older homes, a manual thermostat involves moving a needle-like device up or down to adjust the temperature. Because this is older technology, the energy savings isn't tangible.
Pros: If it's not broke, why fix it?
Cons: Manual thermostats lack energy efficiency. They can often be inaccurate when it comes to setting the temperature.
Programmable- These thermostats allow you to customize your settings for each day of the week.
Pros: Cost-effective.
Cons: Lack convenience and flexibility to automate.
Smart- These thermostats are Wi-Fi enabled so you can control the temperature in your home from your smart phone, tablet or computer with the press of a button! Smart thermostats are best option to improve energy efficiency.
Pros: Energy-efficient and convenient!
Cons: Expensive! Not compatible with some existing HVAC systems.
Want to Save Money on Your Energy Bills?
According to the Department of Energy, "You can save as much as 10% a year on heating and cooling by simply turning your thermostat back 7-10 degrees for 8 hours a day. Although thermostats can be adjusted manually, programmable thermostats will avoid any discomfort by returning temperatures to normal before you wake or return home."
Need a Furnace Repair in Ann Arbor?
Whether you're ready to upgrade your thermostat, in need of a furnace repair or still have questions about what type of thermostat is the best choice to improve your home's efficiency, CMR Mechanical is ready to help! As experienced heating and cooling specialists and authorized installers of Nest Eco-Friendly Smart Thermostats, we can make your home more efficient with the right thermostat. Give us a call today!