Improve Ventilation and Indoor Air Quality in Your Restaurant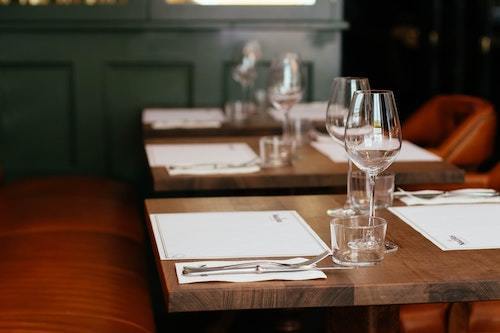 Michigan has a voluntary program for restaurants to upgrade and improve their ventilation. After completing the upgrades the restaurant is given a sticker indicating that they're a participant in the program.
What can CMR Mechanical do to improve your Ann Arbor restaurant's air quality?
There are several different ways your HVAC system can be repaired and improved to allow for better ventilation. Better ducts or fans can be incorporated into your existing system, or they can be part of a completely new system. What works best for you depends on your space, how the space is used, and the climate you live in.
CMR Mechanical can help restaurants reach their goals of improving indoor air quality. We can make adjustments to existing heating and cooling equipment as well as install new indoor air quality solutions such as RGF air purification and Bryant OptiClean portable HEPA filters.
What is the RGF?
The REME HALO® is an "active" solution that neutralizes SARS-CoV-2 within the occupied space, eliminating the need for virus particles to travel through the HVAC system filters or UV air purification system.
Every time a hydro peroxide molecule comes into contact with contaminants, it quickly breaks them down and destroys them, restoring the air to its clean, natural state. The system also uses positive and negative ions to charge the air, causing dust, dander and pollen to stick together, making your existing air filter equipment more efficient at capturing these particles.
What is the Bryant OptiClean?
The Bryant OptiClean negative air machine is a portable and designed to help convert normal hospital rooms into airborne infectious isolation rooms (AIIR). Designed to comply with ASHRAE's Standard 170 for Ventilation of Health Care Facilities, the Bryant OptiClean unit uses a 99.97% efficient filter and a heavy duty, yet quiet, motor to remove filtered contaminated air from the room. The resulting negative air pressure, or "vacuum effect," helps limit the spread of airborne contaminants into surrounding areas. If negative pressure is not required, such as an open-air, temporary hospital, retail space, dental office or residence, the machine can be used as an air scrubber, pulling air in, removing many contaminants, and discharging cleaner air back into the space.
Take the First Step Towards Better Indoor Air Quality Today!
To learn more about how you can improve ventilation in your restaurant, contact CMR Mechanical today to schedule an evaluation of your indoor air quality for your Ann Arbor restaurant.