Why is the Furnace Leaking? – Solutions for Heating in Ann Arbor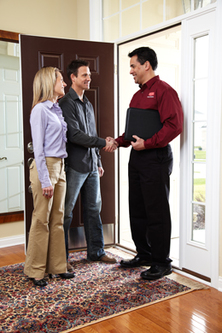 Are you hearing a drip, drip, drip in the basement you think is coming from the furnace? Did you step in a puddle while adjusting the humidity? Has it been a while since you've done maintenance on your furnace?
It's definitely not something to ignore if there's a leak somewhere in your heating apparatus, or if there are any puddles around the unit. But if you do a little investigating, with the advice of your expert for heating in Ann Arbor, you might be able to find and fix the problem yourself.
Condensation Clog
High-efficiency furnaces produce condensation which drips into a tube and down into a floor drain. With just a small amount of dirt or build-up, the tube can become clogged and cause a leak. You can clean out the tubing and flush it with water to clear the drain. Once clear, you should regularly clean the tubing to prevent future clogs.
A Crack in the Line
If your furnace is a few years old, or maybe got a good bump in the last year, a crack in the condensation tube could be the problem. Check along the length of the tubing for cracks and leaks. If you find a rough spot, you can replace or patch the tubing.
The Flue
Standard-efficiency furnaces should not produce condensation if running properly. However, if the furnace's flue piping is the wrong size, hot exhaust will cool down, condense, and drip back into the furnace causing a leak. Simply replacing the pipe with right size will be a quick fix for this wet worry.
We're the Experts on Heating in Ann Arbor
Condensation issues can be a quick fix, but a puddle on the floor around the furnace could be a sign of a bigger problem like a leaky humidifier or a faulty secondary heat exchanger. If you would rather leave repairs like that to the pros, give us a call and we'll get your furnace back into shape and heating your Ann Arbor home.