Winterizing Your HVAC System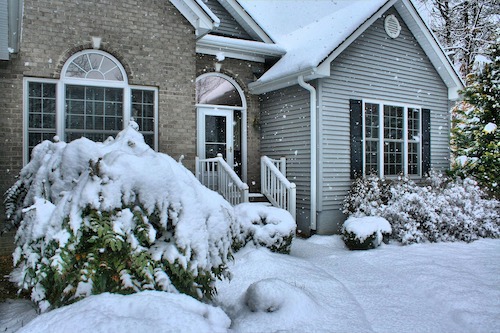 Is it time to switch your HVAC system from air conditioning to heat?
Do you know the specific steps you should take to ensure your heating and cooling system keeps running in great condition?
The last thing you need during a cold winter is to find out you need to repair your HVAC system. Keep everything running at peak performance by following these steps:
Remove window units: If you have any window units, you should take them out and store them inside. A common mistake homeowners make is leaving window units installed throughout the winter. They will last longer if you store them until they're ready to be used again.
Clean the unit: If you've got a unit outside your home, it's time for a cleaning. Remove any leaves or debris that have gotten trapped inside through the summer and fall.
Get a cover: A cover for your outdoor unit will keep it protected over the winter. Temporarily, a tarp can be used until you purchase a more secure and permanent cover.
Change the air filter: Take the time to locate and change the air filter in your home. It should be replaced every 3-4 months, which will prevent it from becoming clogged and placing extra demand on your system.
Schedule your inspection and service with CMR!
Save Money on Heating and Cooling your Ann Arbor Home This Year
Want to save money this year on your heating bill? Make sure your system is running at peak performance. Our technicians will perform a clean and check inspection on your system. If you're still having doubts about the efficiency of your furnace after your evaluation, you can call and ask your energy provider why your bill is sky high.
Services We Offer at CMR Mechanical:
We service and repair residential, commercial and industrial equipment; while specializing in all types of furnace systems, refrigeration, water heaters, boilers, and back-up power generators, as well as many other products and services including:
Furnace tune-up
Furnace repair
Furnace replacement
Indoor Air Quality check
Programmable thermostats
Knowledgeable Contractors Heating Ann Arbor Homes: Schedule Your Tune-Up Today!
At CMR Mechanical, we provide ongoing training for our service technicians. Our techs are factory trained and qualified on virtually all brands of heating and cooling equipment and indoor air quality. We'll never try to sell you a system or upgrade that you don't need. We'll explain the problem if one exists, and help you understand how it should be repaired.
In addition, if your furnace doesn't need to be repaired but you want to upgrade, we can make those recommendations as well. If you're looking for ways to increase your energy efficiency, reduce fuel consumption, or help your home stay comfortable all year round, we can help!